Add:Room 601-606, Building 5, No. 58, Chongchuan Road, Chongchuan District, Nantong City, Jiangsu Province
Contact: Gu Bin
Mobile phone:
Tel: +86-513-85326870
E-mail: ntlg@ntlg.cn
CRRC (Beijing CRRC Changke Erqi Locomotive Plant)
The Project is mainly built based on the proposal of Beijing CRRC Changke Erqi Locomotive Plant to reduce manpower, enhance the precision of offline cutting and improve the speed of sink line. The whole line will be connected by the upper computer and the mes to obtain the work order and adopted with the robot arm take-up reel, machine rewind reel and coil winder of Yaskawa, taking the Beckhoff C6640 IPC, TwinCAT 3 software platform, EtherCAT coupler, EtherCAT switch and the Beckhoff DP module that can realize fast communication as the intermediate carrier to connect the upper computer and the communication control of PLC. The upper computer program calls the work order to control the unloading of coil winder. Realize data traceability, improve work efficiency, reduce costs and increase efficiency.
View details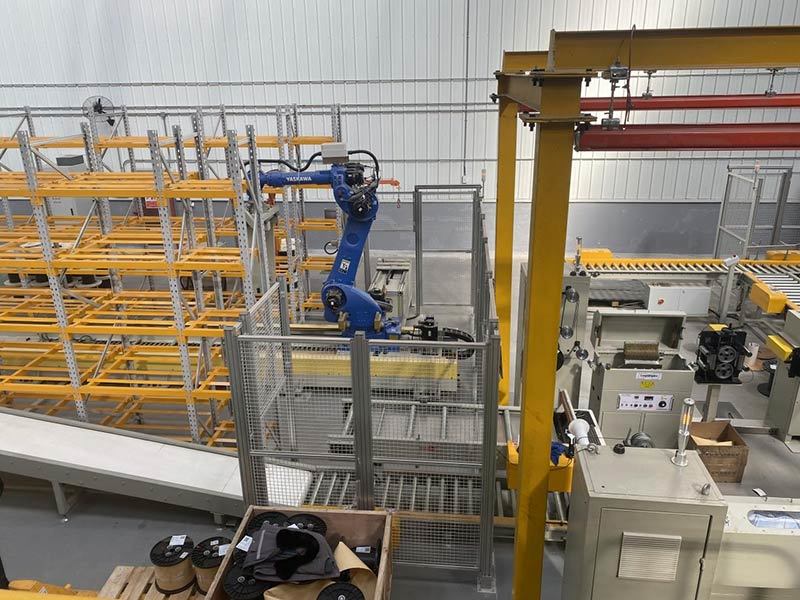 Airline coating and sanding robot shell making
In the scheme, Fanuc R-2000IC-210F robot is selected as the core executive part, and the automatic production of shell making process is realized by cooperating with clamping mechanism, grabbing mechanism, loading and unloading platform, slurry bucket, sand shower, floating sand bucket and blowing floating sand bucket.
View details