Jiangsu Provincial Department of Human Resources and Social Security and other units visited Gongpu Education Booth
---
Zhang Hongwei, deputy director of Jiangsu Provincial Department of Human Resources and Social Security, Qian Xudong, deputy mayor of Kunshan Municipal Party Committee, Tan Guoming, deputy director of Suzhou Municipal Bureau of Human Resources and Social Security, secretary of the party committee of Kunshan Human Resources Market Management Committee, secretary of the party committee of Kunshan Municipal Bureau of Human Resources and Social Security, He Zhiyong, director and Xu Jihua, deputy director, visited the Gongpu Education Booth to guide the work. (Site Map)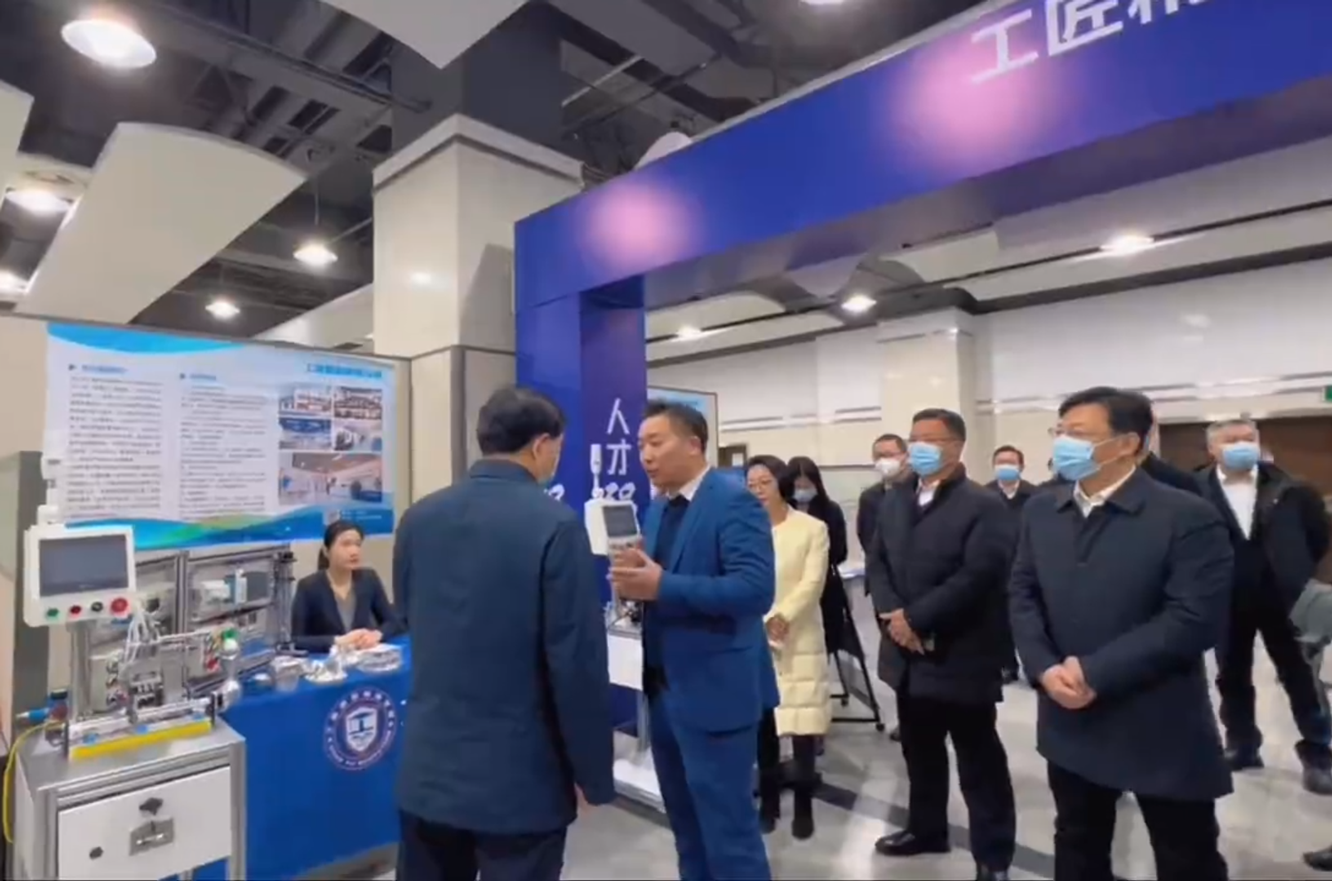 President Xu introduced the technological achievements of intelligent manufacturing to leaders: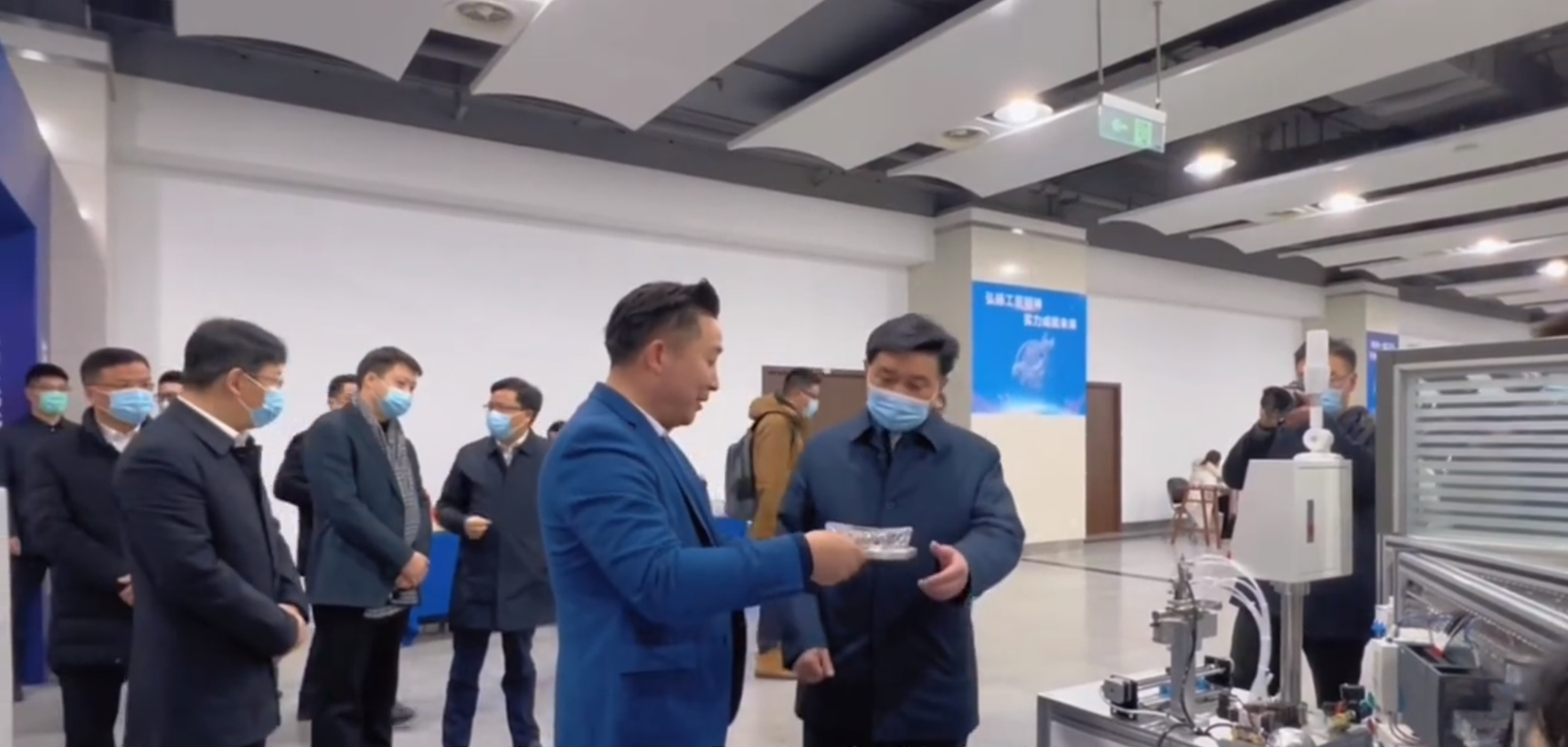 Among them, Zhang Hongwei, deputy director of the department, affirmed our training of highly skilled talents in intelligent manufacturing and encouraged us to cultivate more highly skilled talents for Jiangsu's intelligent manufacturing industry.
Since its establishment, Gongpu Education has been implementing the teaching concept of "Puyu Generals". It is a professional organization engaged in automation skill training, has a fully automatic assembly line, and focuses on Mitsubishi PLC, Siemens PLC, industrial robot, machine vision training, etc. So far, there are five regions and 11 branches in Jiangsu Province. The five regions are Xuzhou, Suqian, Nantong, Suzhou and Changzhou.